EUROPEAN BISON SAFARI IN POLAND – BIAŁOWIEŻA FOREST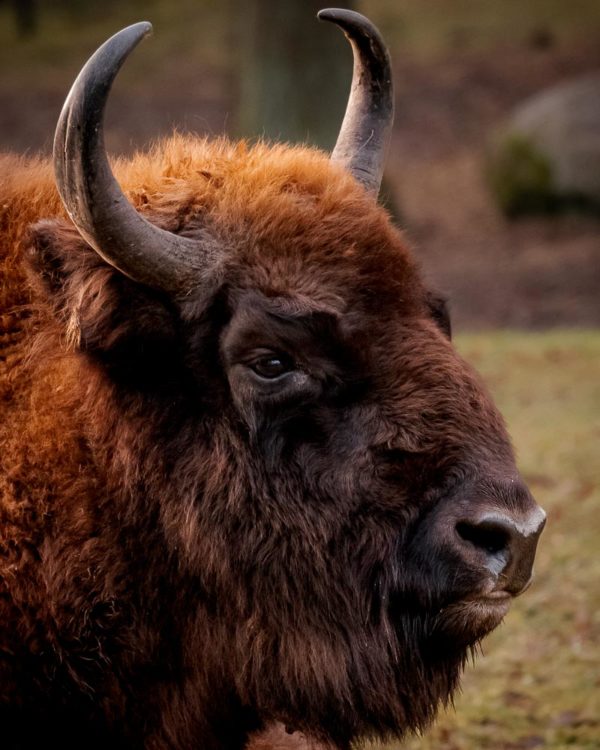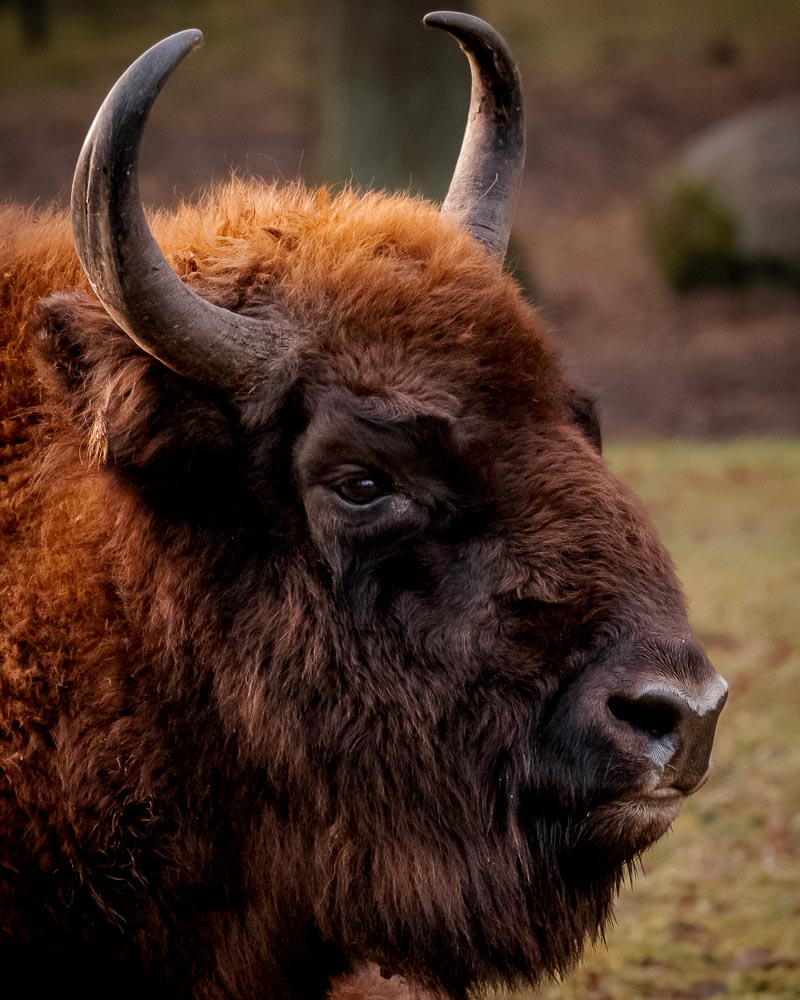 Briefly about the European bison
European bison is one of the most majestic and definitely the largest animal in Europe. An adult bull – a male bison – can weigh up to a ton, and its height at the withers can reach up to 2 meters.
They are herbivores. Their main food are herbaceous plants and grasses, mainly growing in mid-forest clearings or surrounding forest meadows and pastures. In addition – especially outside the growing season – European bison also eat the bark and shoots of some trees and shrubs.
Although it is difficult to approach them from a short distance, they are a great object to observe, and each meeting with a bison stays in the memory for a long time.
You can learn more about the biology and life of bison from our guides during the expedition on which we track these beautiful animals.
Where can we see a bison?
After the free-living European bison became extinct in Poland at the beginning of the 20th century, their population was restored, and in recent years their number has been steadily growing, currently exceeding 2,000 animals. 
Herds of several individuals can be found in different places across Poland – in Pomerania, west and north-east of Poland, but larger numbers of bison live in the Bieszczady Mountains and, above all, in the Białowieża Forest, where we invite you on our expeditions.
Safari takes place in two options: actively searching for bison in forest clearings and meadows where the animals come out to feed – usually driving between the best spots by car and approaching the animals after finding them, as well as tracking them in the vicinity of their refuge, where we have a chance to see wild bison in the forest.
The most interesting for trackers and at the same time the most effective is the combination of both methods.
Wild bison safari and bison tracking in the Białowieża Forest
We invite you for trips to the forest with WIld River guides.
During the trip, we will primarily observe wild bison, but you will also learn to recognize their tracks, find out where and how to look for bison, what their habits and biology are.
At the same time, we have a good chance to see other animals – when tracking bison, we regularly observe deer, roe deer, wild boars, foxes, elk, and with more luck, also wolves. We also often observe birds – ravens, buzzards, hawks, white-tailed eagles, cranes and many others.
We specialize in individual, tailor-made trips starting directly in the vicinity of the Białowieża Forest or in Warsaw, from where we go with our guests by car to the Forest.
The duration of the safari is adapted to our clients, but due to the duration of the journey, it is at least the whole day from dawn to dusk.